EXTRACT
---
HISTORIC MULTICULTURAL GROWTH
For the first time in the history of the Census, all population growth in the U.S. has been driven by minorities. The racial profile of the country's future is very different from its past, with the White population declining and most multicultural groups increasing – most notably the Hispanic, Asian and Multiracial populations. People of color now represent 43% of the total U.S. population, up from 34% in 2010.
The increase in the 'Two or More Races' population was considerable, up 276%, while the White alone population declined by 8.6%. These noteworthy shifts can be seen at a glance in the chart below: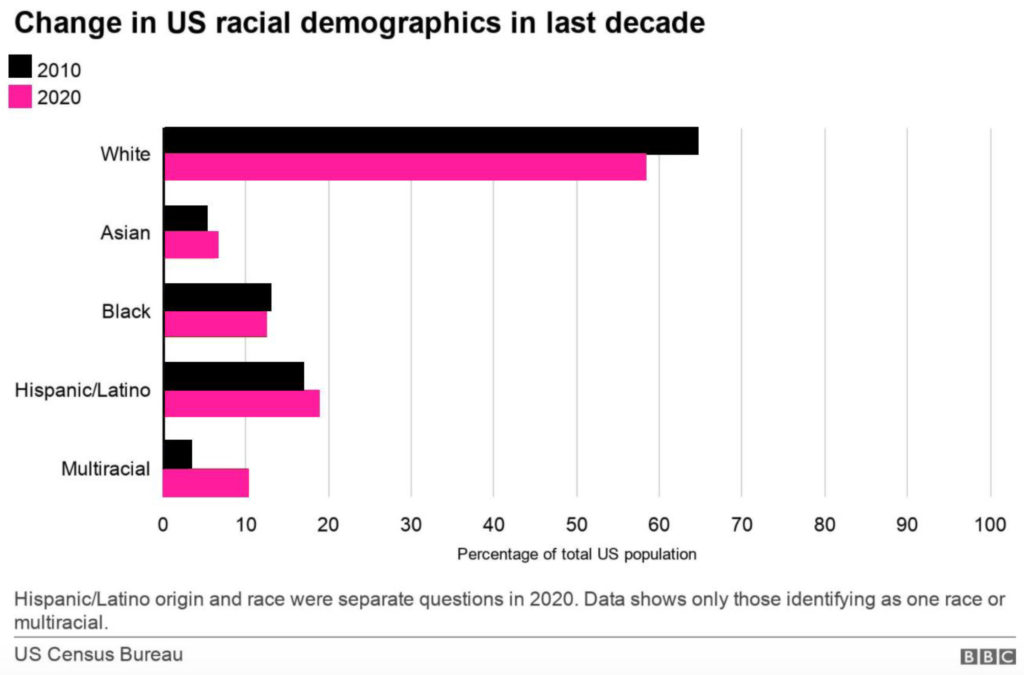 MULTICULTURAL GROUPS DOMINATE PARTS OF THE U.S.
While the White alone, non-Hispanic population was the most prominent racial or ethnic group for most counties in the U.S., other racial or ethnic groups were the most prevalent in certain parts of the country:
// Hispanic or Latino population in the Southwest and West.
// Black or African American alone, non-Hispanic population in parts of the South.
// American Indian and Alaska Native alone, non-Hispanic population in parts of Alaska, the Southwest and Midwest, home to tribal lands.
CLICK HERE TO DOWNLOAD THE COMPLETE WHITE PAPER.